I reorganized my sewing area the other day. I bought some heavy duty tables from Staples to put all my machines on. It is nice to have all of them in the same area now.
This is a picture of the L shape I made with the tables. I still need work as I have so much stuff lol.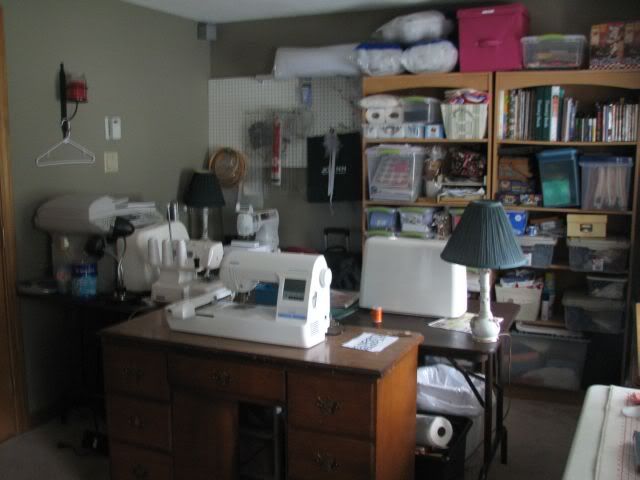 This is my guest bed. The quilt on top is the one I am working on now. Not the best picture but you get the point lol.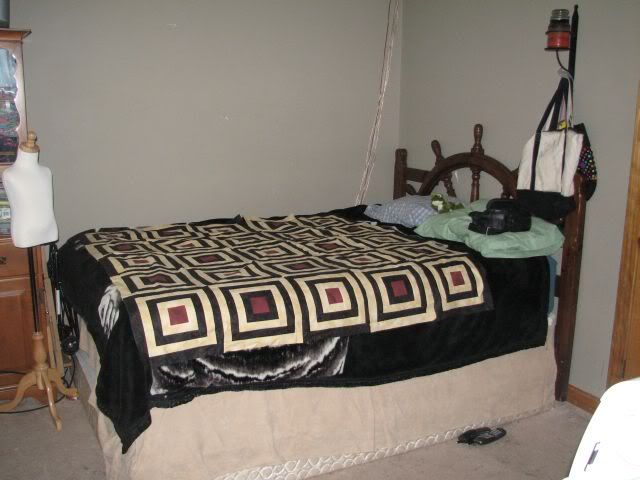 And this is my ironing station
Hopefully the photos are not too big :-)