I love Fridays! I am still working on a baby quilt that I found in the fons and porter magazine. I have had to use my seam ripper a few times with this one. I messed up on the stripes and had to take them apart to fix and now, when I was putting the rows together, my seams did not line up correctly. I even pinned the darn thing but nope, not lined up. My seam ripper is getting dull.
Here is a picture of some of the blocks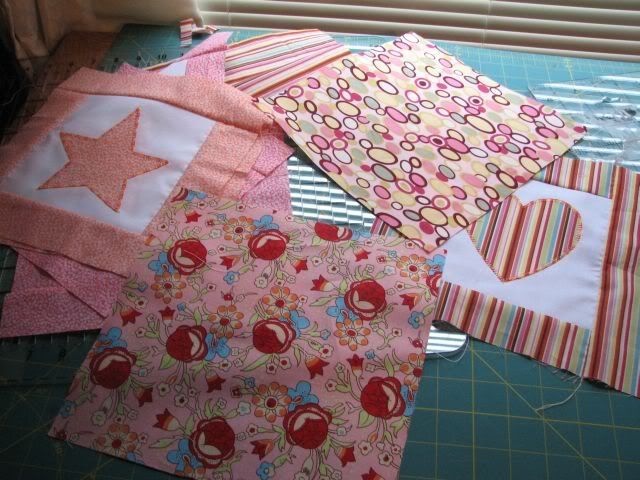 And some more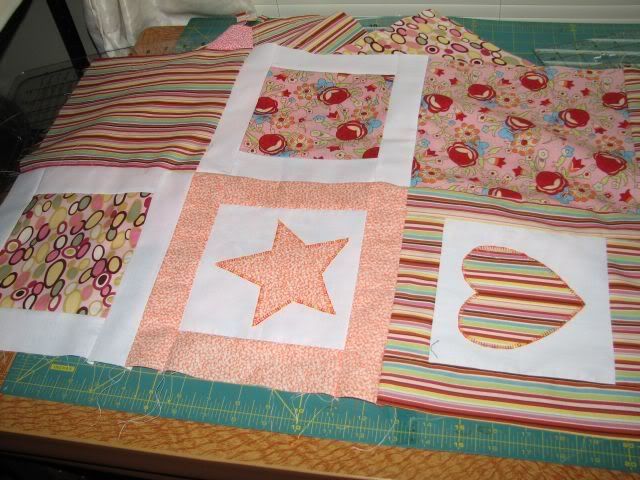 Hopefully by the end of today I will have the top done, hopefully!