I received this beautiful fall quilt from MillieMorgan in the Swap Till You Drop Fall quilt swap. I love the appliqued leafs!
This is the one I sent to her
Front
Back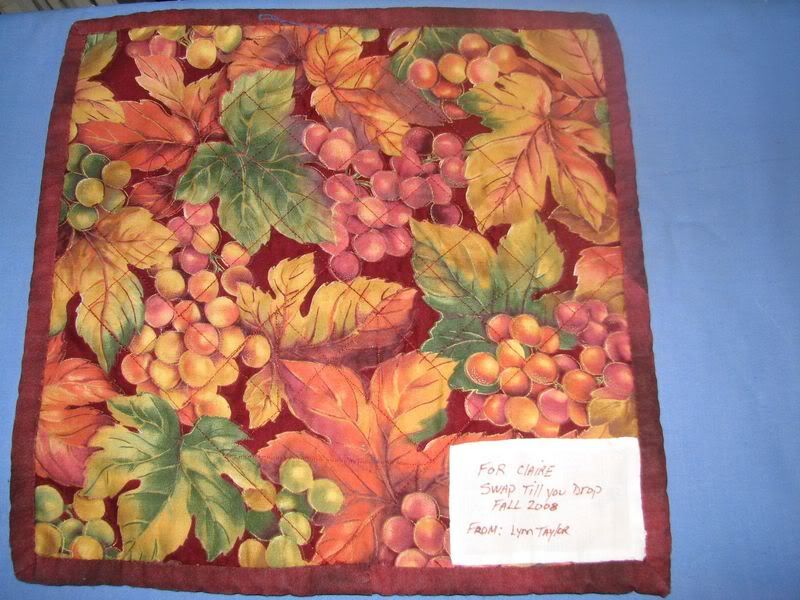 I am almost finished with my November swap till you drop for a two color quilt!
Happy Quilting!
Lynn